This document provides a condensed overview of the User Profile options. It will demonstrate with short text descriptions supported by screen shots for each step explained.
Accessing the Profile
Users can access their Profile using the Menu drop-down.

Changing Default Bill-to and Ship-to Locations
Users can select Edit to modify the default locations.

Updating User Information
Users can update First Name, Last Name, Phone, Email Alerts and Time Zone.

Users can also review the Privileges assigned by the System Administrator.
Edit Transfer Cart Recipient
Depending on the entity's configuration, users can edit the default Transfer Cart recipient.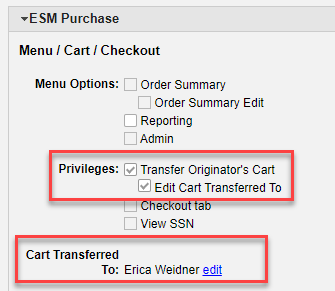 Delegation
Depending on the entity's configurations, users can assign Delegates to approve in their absence. Alternatively, the System Administrator determines the user's delegate.
Select another approver from the Delegate Email ID drop-down and determine if the Delegate Status is Active.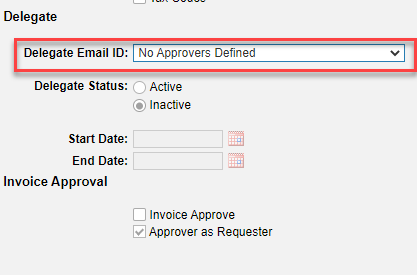 Both users will receive the transaction for approval when the Delegation Status is Active.
Please select the link below to access the PDF.