This document provides a condensed overview of the ESM PurchaseTM Receive Process. It will demonstrate with short text descriptions supported by screen shots for each step explained.
Review Items
The Receiver can select the Review button to see open items.

Receiving Items
Items can be received via Qty Received or Dollars Received. The receiving options are based on your entity/user configuration.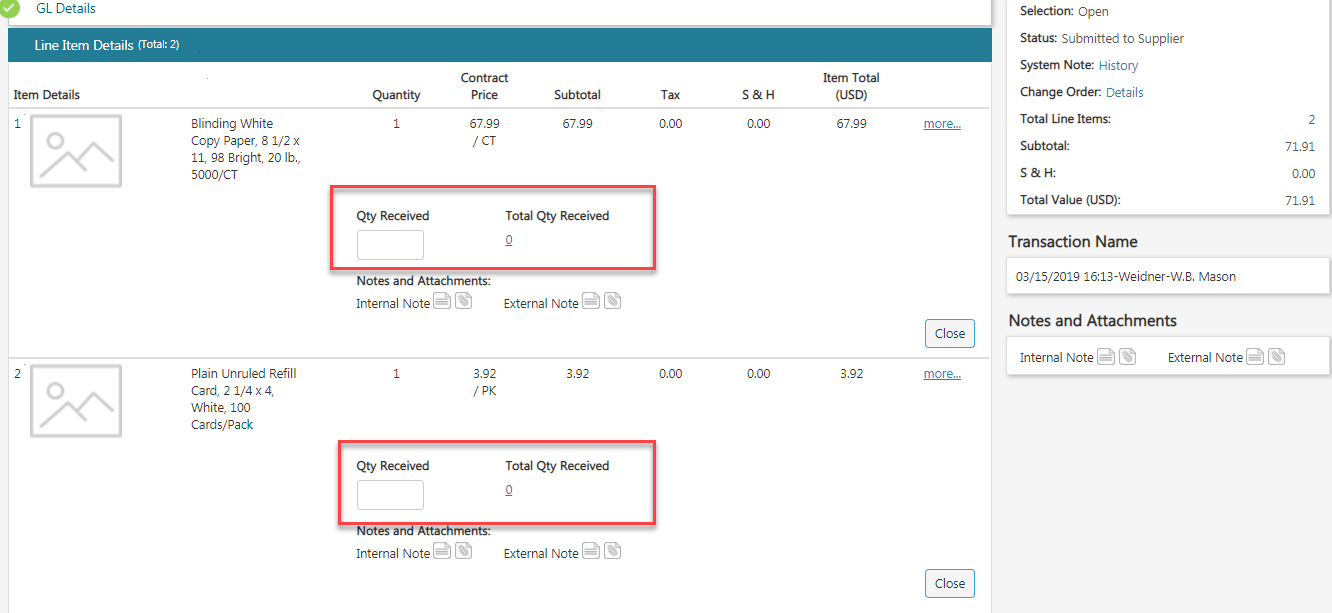 Note: The Receiver can either see all orders within the entity or only their orders based on user configuration.
The Receiver will enter the Quantity/Dollar Amount and select Update. Items may allow for over-receipts based on the entity configuration.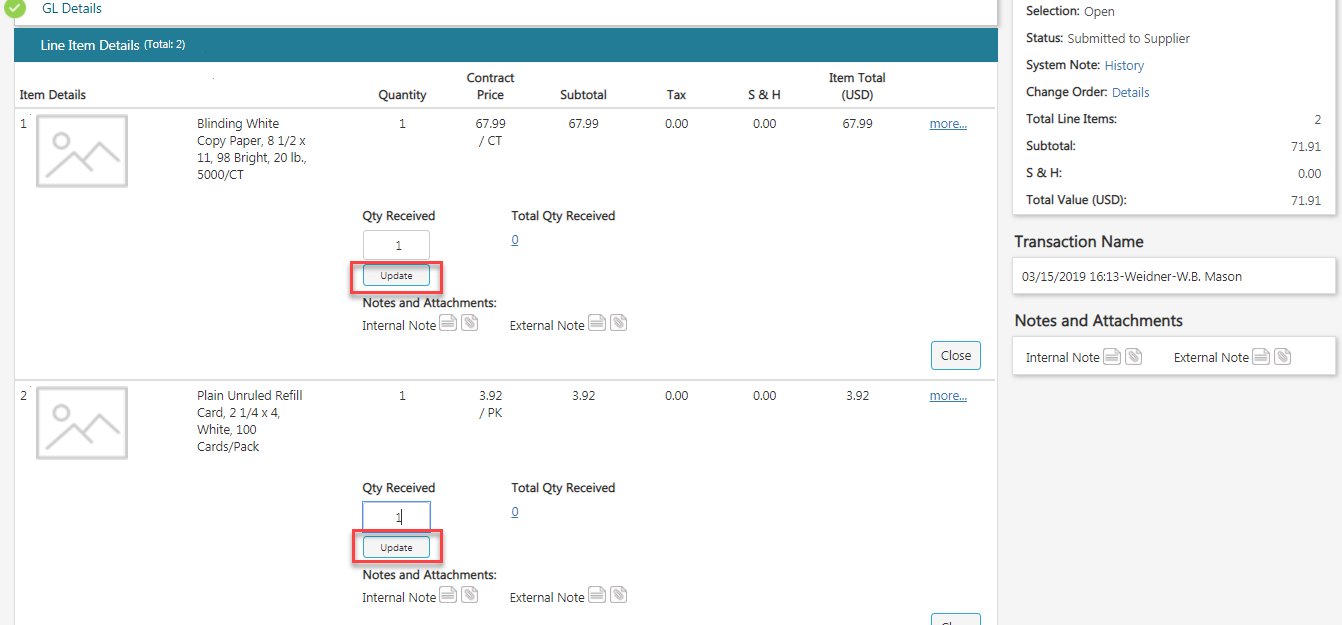 Closing Items
Items can be closed by selecting Close Order in the drop down menu and selecting the Close button. The System allows the Receiver to close without the full receipt.

The Receiver will confirm if they want to close the order.


Re-Open Order
After the order is closed, it can be re-opened by selecting the Open button. The Receiver also has the option to View the Order in the Drop Down Menu.