To access the System Administrator options, select Admin from the Menu drop-down.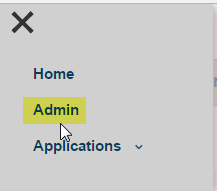 To return the sourcing events, select the Manage Tab.

To access the ESM Help Desk, select the Help link beneath the caret symbol.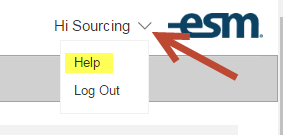 If the entity has multiple applications enabled, users can use the Home link within the Menu to return to the Landing Page.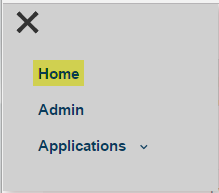 Landing Page:

The users can switch between ESM Sourcing and ESM Purchase by selecting the Applications option under the Menu. The user will bypass the Landing Page with this step.