This article will take you through the steps for uploading and downloading files using the Reporting tool.
By recommendation, we advise that all report files should be created and validated within the ESM Training environment's Reporting tool before adding to your ESM Production environment.
Download
Once navigated into the Reporting section of the system, highlight the report you want to download and click the three-bar icon. Then select Download from the subsequent menu: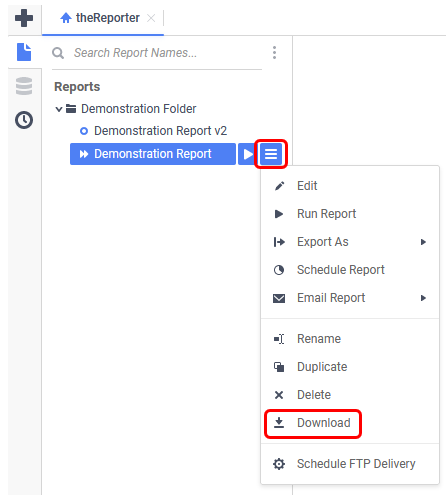 Reporting Download Option
The selected report will then download into your browser downloads folder in .wr file format. Keep in mind, you will not be able to open the downloaded report outside of ESM.
Upload
From within the Reporting tool highlight the folder where you wish to add the report to and click the three-bar icon. Select Upload from the subsequent menu: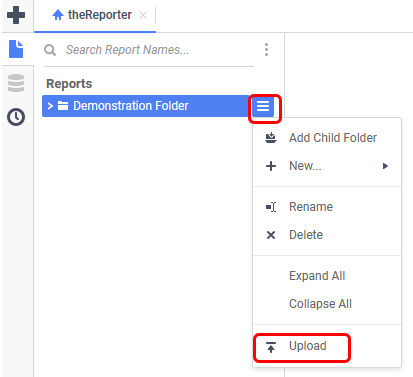 Reporting Upload Option
Once clicked select the report file you wish to upload, it must be in the .wr file format in order to work correctly.
Upon upload completion it is recommended to run the report immediately to ensure that all data fields are displaying as expected, there can be differences between different ESM environments.