This document provides information for system administrators to modify the content in the Information Box.
Information Box
Information Box content is setup via Shop Page Configuration.
Navigation: Menu > Admin > Select Function > Shop Page Configuration > Horizontal > Catalog with Categories > Add/Edit Information Box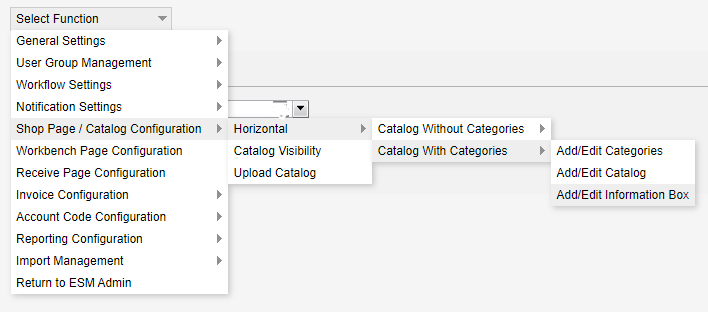 Step 1: Enter desired content into the right pane.
Tips:
Use the options at the top of the right pane to format content.
The left pane provides a preview of all content entered in the right pane.
Step 2: Select the Update button to save.