Suppliers can add commodity codes for their line of business or services, to their ESM profile. The instructions below will take you step-by step.
Click on the Profile tab > Select Function > Commodities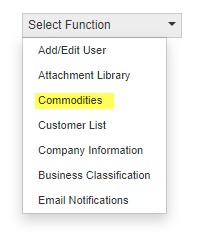 Search for either the NIGP code or keywords to describe their product/service. Once the service is found, click the check box.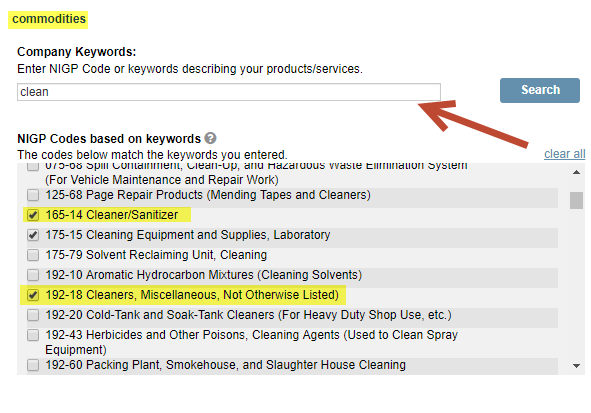 On the Assigned Commodities, you will see all of the commodity codes for your business.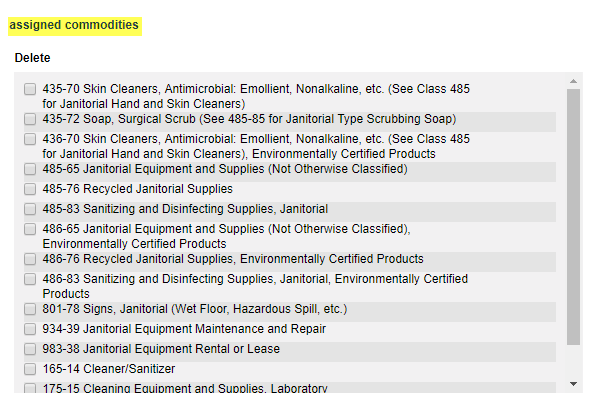 Click here for instructions to do this.