Suppliers may have more than 1 person who needs access to ESM and needs to be able to view/respond to bids. The steps below will show how to add another user and grant them the proper access.
1) From the Profile tab > Select Function > Add/Edit User

2) In the search bar, type the email address of the new user and click go
​

3) A prompt will ask if a new user account is to be created, click Add User

4) Fill in all the required fields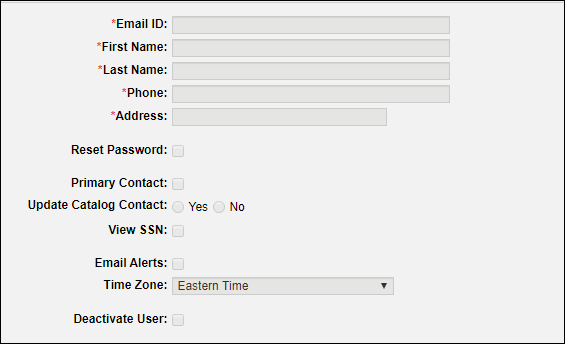 5) On the right side of the screen, select the checkbox for access and then click update.


The user will receive an email prompting them to log in and set their password.