Adding a Line Item Bid Section to a Template
Using the Selection Function, the System Administrator selects Add/Edit Template.

Create a new Template or select an existing one.
Using the Add icon, the System Administrator can select the Line Item Bid Section.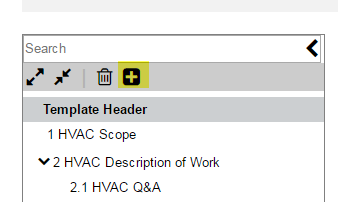 The System Administrator can reorder the sections in the Tree Menu by using the Drag-and-Drop navigation option.

For information concerning the creation of a Template, please see the article, "Event Library (RFx): Add/Edit Template (System Administrator)."