The System Administrator creates or edits Terms and Conditions under the Event Library drop-down option.

To add new Terms and Conditions, enter the desired name and select GO. The name must be unique in the customer's system.


Select Add New to create.

Admins can manually enter or, copy and paste text. Text can be formatted as desired using the rich-text editor.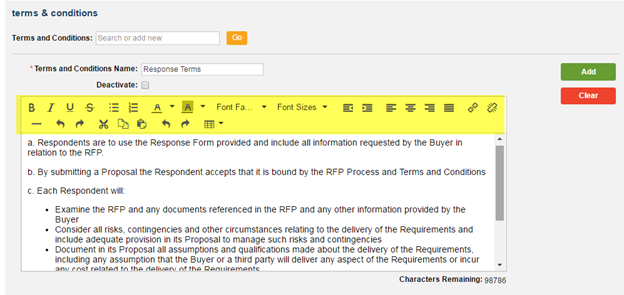 Characters Remaining are indicated in the lower-right corner.

Select Add to create.

The System Admins can edit existing Terms and Conditions. Select GO to browse or enter a keyword.

Select the appropriate search result.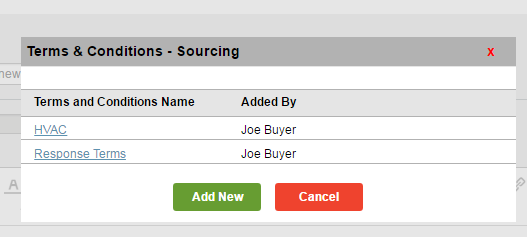 Select Update to save the changes or Cancel to retain the original version. Changes made to Terms and Conditions will not update historic events.

System Administrators can deactivate Terms and Conditions by searching for the appropriate T&Cs and checking the Deactivate Checkbox.

Select Update to confirm.


Terms and Conditions can be reactivated by unchecking the Deactivate checkbox and selecting Update.