Logging In
As a first-time user, an email is generated from a System Administrator at the Organization. The email directs the user to create a password.

Users can access the login page from ESM's website, or using the following link:
https://eprocurement.esmsolutions.com/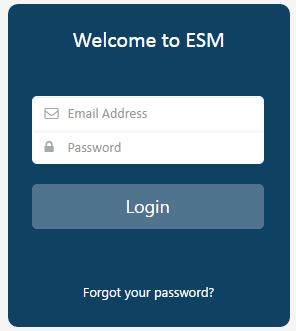 Note: If using Single-Sign On, users can access the solution directly through the Organization's portal.
If a user has privileges to additional ESM products, the Landing Page requires selection of the appropriate solution. The Landing Page also displays the user's activity and General Information provided by the Organization's administrators.